Dear Leader likes movies and feels like sharing his movie tastes with his comrades, therefore he shall be listing films and his opinions on these films through the GA forum. Movies to come.
Is Star Wars a state approved film?
Of course. Although it is censored a bit but you can still enjoy the part where Luke joins the empire and kills his father at the command of the Emperor.
Great, thats the best part!
Spy (2015)
Trailer Link
Dear Leader's Rating:
★★★★✰
Film Rating:
R
Genre:
Comedy
Language:
English
Dear Leader's Opinion:
I found this movie entirely humorous. Melissa McCarthy does a great job in this film blending political humor with other forms of daft humors. I loved the premise of the story which created a true spy movie theme like something that one would have watched in an older james bond-esque movie. The combination of bitchiness and plain saltiness of the criminals in this film really produce a proper Melissa McCarthy movie. This movie goes up in one of my favourite Comedies right next to Pitch Perfect and Bridesmaids.
After the disappointment that 'Tammy' was, 'Spy' really outdoes itself in pleasing Dear Leader. The inclusion of Verka Serduchka and other lovely aspects with cheap blunt shots at groups of people creates a well drawn out sense of humor within the film. Great movie.
Does Dear Leader Recommend it?
Yes.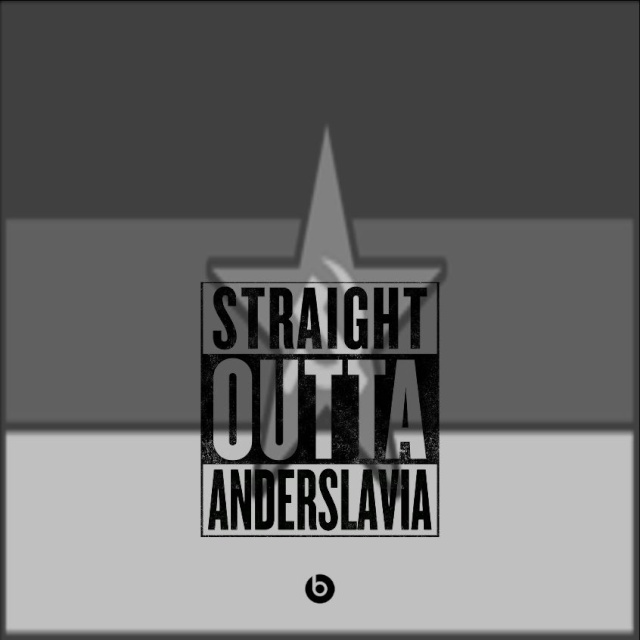 " />
License: 15
Rating: 8.2/10
Genre: Definitely not propaganda
Trailer
An excellent movie about a group who come together to make state approved music whilst taking down the western police forces at the same time. Very accurate portrayal of the beautiful music brought to Anderslavia and a favorite to our lord and savoir Kazemar.
Does yoblackeyedpeas (Anderslavia's Morgan Freeman) approve? Yes. I cried several times.
Well isn't that wonderful? Might go and see that if I have spare time!

Just feeling so hyped!



Posts

: 301


Join date

: 2013-05-25


Age

: 20





Similar topics
---
Permissions in this forum:
You
cannot
reply to topics in this forum